We're expanding our high speed internet service. Help us decide where to build next.
(CLICK ON IMAGES FOR MORE DETAILS)
(SEE PREVIOUS ARTICLES)

This may affect service for customers in the following areas: Flatonia, Engle, La Grange, & Schulenburg.
In honor of Shred Day on October 2, we at Colorado Valley Communications want to remind you of the importance of shredding your personal information.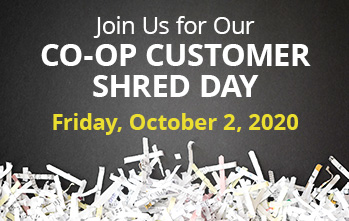 We are teaming up with Fayette Electric Cooperative to host the 3rd Annual Shred Day on Friday, October 2nd.
2020 Scholarship Information