Colorado Valley Communications is an Internet and voice service provider serving rural customers in portions of Fayette, Lavaca, Colorado and Lee counties in Texas. We've kept our rural customers connected since 1953 and understand the importance of fast and reliable Internet service and voice connectivity to rural communities. Colorado Valley provides fiber to the home in many areas and also provides high speed Internet over other technologies, including fixed wireless and DSL.
Annual Membership Meeting
Every year on the second Thursday in May, Colorado Valley Telephone Cooperative holds the annual membership meeting for member-owners of the Cooperative. All members are invited to attend to learn highlights from the previous year and to view the latest offerings from the Cooperative.

We're a Gig-Certified Provider
Colorado Valley Communications now has the "official" designation from the NTCA-The Rural Broadband Association as a "Gig-Certified Provider." NTCA, the Rural Broadband Association, has recognized CVCTX with the Certified Gig Community award.
What does the Gig-Certification mean to you, our customers?
The distinction is only for communications companies who can provide Gigabit Internet to their customers, with all the benefits the Fiber network provides. Gigabit is equal to 1,000Mb. There are not many customers in the US who have access to fiber-in-the-home networks and all the benefits it offers. Simply put, you're served by one of the few Gig-Certified Providers in the area. So, enjoy:
Huge bandwidth capabilities
Doing more and connecting more devices to stronger, faster and more reliable connections
Knowing we're invested in you and our communities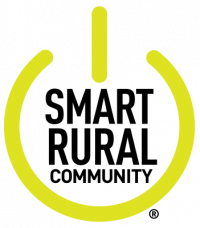 Colorado Valley Communications Named a Smart Rural Community Provider 
The communities in portions of Fayette, Lavaca and Lee counties in and around La Grange, Schulenburg, Fayetteville and Weimar TX announced that Colorado Valley Communications was named a Smart Rural Community
(SRC) provider by NTCA–The Rural Broadband Association. SRC is a national network of communities powered by innovative rural broadband providers that are building a brighter future for small-town America. The program promotes rural broadband and its role in supporting:
innovative economic development
effective education
efficient energy distribution and use
state-of-the-art health care
other important issues for rural America
In order to receive recognition as an SRC provider, Colorado Valley Communications was required to affirm that it offers 25/3 Mbps broadband to at least 50% of its service area; that it has broadband subscription rates of at least 50%; and that it is committed to program principles of collaboration and innovation. As a result of Colorado Valley Communications national recognition, the communities served by Colorado Valley will now be celebrated as Smart Rural Communities in program materials and online at
www.smartruralcommunity.com
, joining a national network of similarly innovative communities.