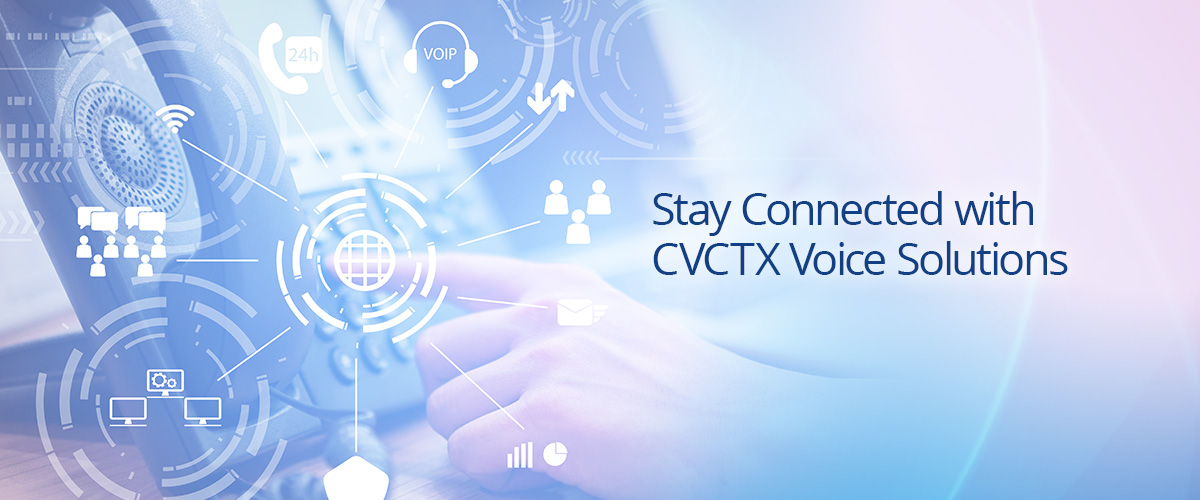 We're on-call and ready to connect your business. Our communication experts will help you find the best plan to fit your business needs and budgets. You'll receive the most up-to-date technology along with scalable voice solutions and quality support to keep your business moving forward.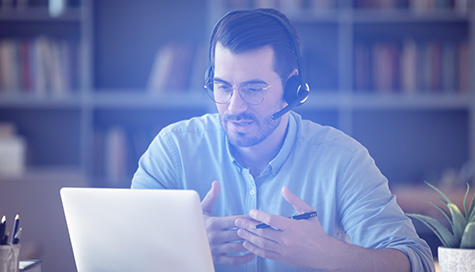 If you prefer, you may also email us or call 979.242.5911 (800.242.5911) to request a quote for service.
We look forward to assisting you!
STEP 1:
Physically inspect your telephone and telephone cords. Look for cracked plastic housing, broken, frayed or loose cords, or lights that don't work. If you have more than one telephone, make sure each telephone receiver is on the hook. If all telephones are on the hook, unplug each one from the wall jack. Plug in each telephone, one at a time, checking for a dial tone each time. If one telephone causes the line to go dead, this telephone should be replaced. If you only have one telephone, borrow a known working phone from someone else and test your line by swapping them out.
If it is determined that trouble lies on your side of the Network Interface Device (see below) and repairs are made by Colorado Valley personnel, charges for labor and materials may apply as well as service order charges.
STEP 2:
At most locations, Colorado Valley has mounted a Network Interface Device (NID) on the outside of your building or on a stake nearby. The NID will help you determine if the trouble is in the Cooperative's equipment, or your facilities beyond the NID. To test for trouble, first, open the cover of the NID. One of the images below should match the NID at your location. Simpy plug a working telephone into the test jack. If dial tone is not present, call Colorado Valley's repair department at 242-5915 or 800-242-5915.
STEP 3:
Reconnect the test jack when finished testing with the phone, as this connects the service to the inside.
Sample Fiber NID. Open the cover to expose the test jack. You will need to remove the plug from the jack and plug in a working phone. Reconnect the test jack when finished testing. Instructions for testing are also on the inside cover of the NID.

Sample Copper NID. The first image shows what you will see when the cover is opened. Pull the orange tab to expose the test jack, as seen in the second image.
Customers with voice service over non-traditional technology (i.e. fiber or fixed wireless) will not have access to voice service if commercial power goes out and they do not have some form of backup power. 

CVCTX can provide backup batteries for fiber and fixed wireless voice service or customers may choose to use a third party for backup power.

The backup batteries provided by CVCTX only power voice service, not internet service. A corded telephone (not cordless) must be plugged directly into the modem for the voice service to work when power is out. The intent is to provide access to 911.
The ability to access emergency service by dialing 911 is available to Colorado Valley voice customers who receive service over a non-traditional network, i.e. via Internet protocol (IP). 
Emergency 911 service is a standard feature available to all Colorado Valley voice customers. The service enables users to access an appropriate public safety answering point ("PSAP") by dialing 911. When 911 is dialed by a Colorado Valley voice customer, the call will be routed to the appropriate PSAP if 911 service is available in that area, based on the primary service address assigned to the telephone number. 
There are several scenarios that could affect your ability to complete a call to 911. Such circumstances include but are not limited to: 
Loss of Electric Service. Your Colorado Valley voice service is powered by electricity. In the event of commercial power outage, your voice service, including access to 911 emergency service, may not be available. Colorado Valley offers battery backup solutions, which will provide power to your voice service for a limited time. 
Loss of Internet Connection. Your Colorado Valley voice service allows you to make calls using an Internet connection over fiber or fixed wireless technologies. Voice service will not be available when the Internet connection fails or becomes overloaded. 
Non-payment for Service. Failure to make timely payment for your service may result in suspension or disconnection of dial tone and loss of 911 emergency service access. 
Your 911 service is based on the primary service address assigned to the telephone number. This information must be updated if you change locations from the address given upon activation of service. If the service address is incorrect, the PSAP will assume you are located at the address assigned to the telephone number.